Right back at you with another Halloween drawing. This one featuring the vampire nobleman, Lord Necron as seen in
this comic
.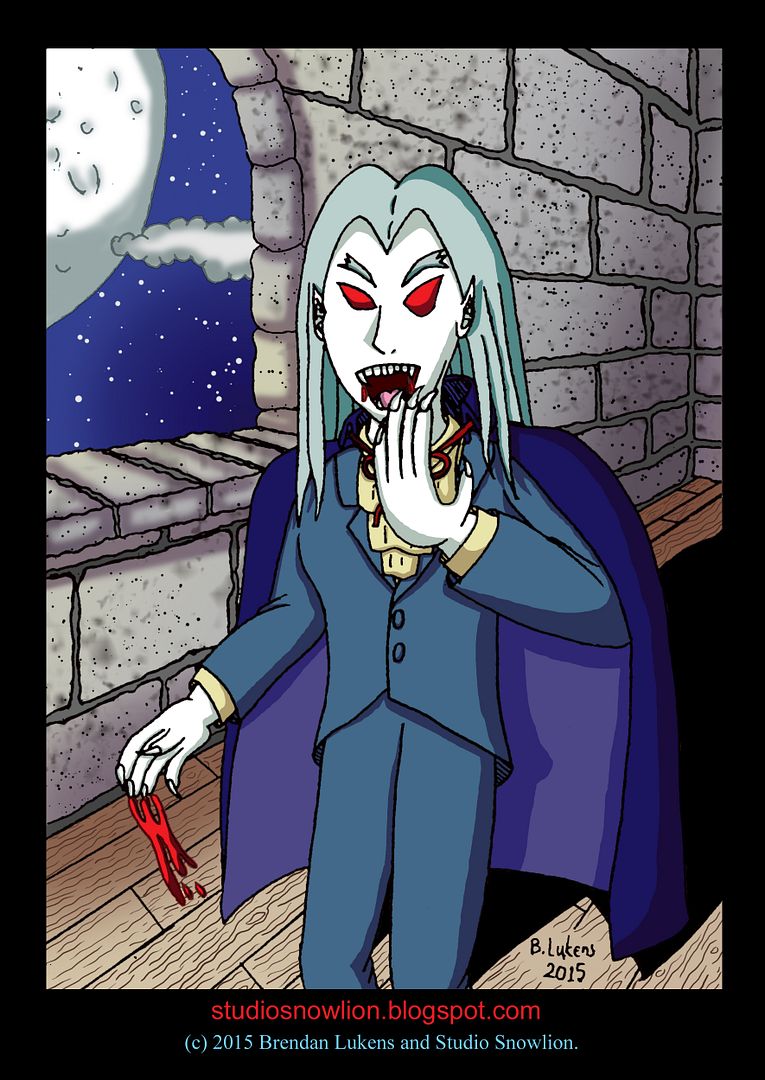 This is another one where I tried something new in Photoshop. I actually didn't ink this drawing at all. Once I drew the pencils, I just used Photoshop levels to darken the lines and the "stamp" filter to smooth them out. I think it worked great for the backgrounds, but on the character I kind of missed all the varied line-weights I get inking with the brush tool. But, it didn't seem to matter too much once the colors were added.
Speaking of colors, this is another one where I tried to do more with background painting to try to get more of a painted animation background look with more contrast between character and background. I think I did a better job this time so don't be surprised if this is the "look" of my backgrounds from now on.
Hope you like it, and Happy Halloween!